South Godwin Head Start is a large site, and while it is amazing to have ample space to work with, that isn't the best part, it's who we are able to fill it with. South Godwin offers a combination of 3-year-old and 4-year-old classrooms, a large outdoor play area for kids to explore and an indoor gym to use during inclement weather.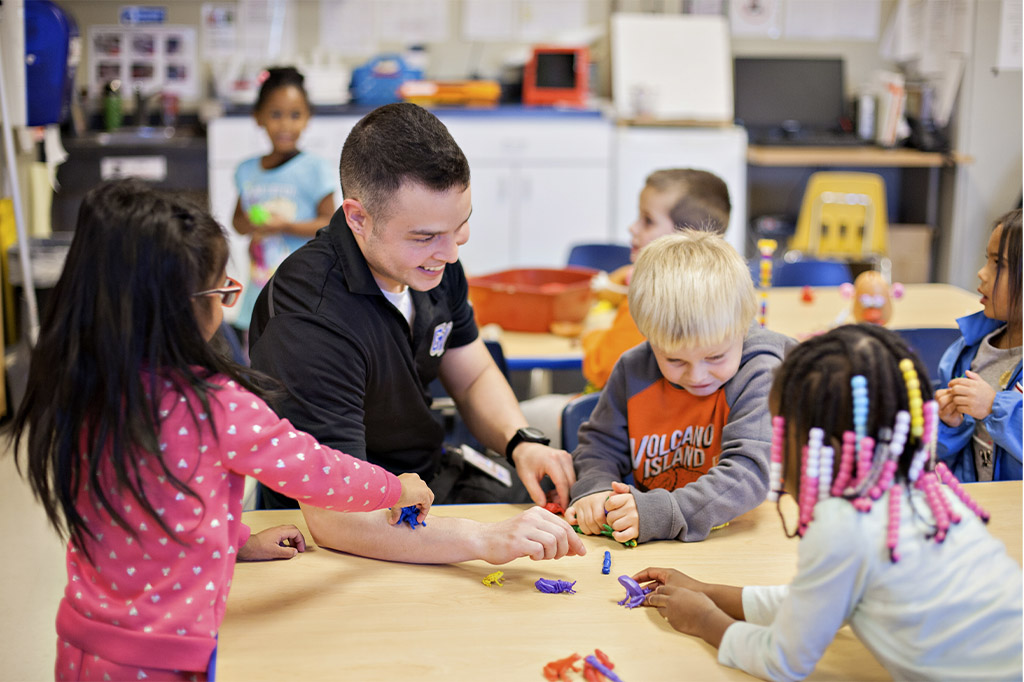 The teaching staff at South Godwin is a hard-working, close-knit bunch who are committed to the community they serve. All of our teachers work day after day to connect with parents and children to provide the best educational environment possible. When night rolls around most of our staff are continuing their educational journey, and currently enrolled in higher education course work.
This group is so inspirational and by far and away the best part of South Godwin Head Start. If you are looking to form a partnership in your child's early development, start at South Godwin Head Start.
Volunteer at South Godwin
There are currently no vacancies.
Hours of Operation
07:30 AM - 04:30 PM | Classroom Staff
07:30 AM - 05:00 PM | Office Staff
Full Day Hours
08:45 AM - 03:45 PM | Preschool
Supervisor
Benjamin Cannon
Receptionist
Gladys Anderson