Sign on before January 2024 and receive a $500.00 incentive for joining our team!
(Not applicable to substitutes.)
The backbone of any program is only as good as the quality of the personnel. Head Start for Kent County hires qualified, passionate, and dedicated individuals. No matter what position you're in, our staff are invested in serving the children and family at the heart of our mission.
Head Start expects the staff to grow as well as the students, therefore provides many hours of professional development each year.
We value Others and Ourselves
"As an organization, we have a responsibility to advance equity, work to eliminate structural inequities, engage diverse voices in problem-solving, and embrace diversity and inclusion as strengths."
Read our Board's full statement, learn more about how we are incorporating Diversity, Equity, & Inclusion (DEI) in our agency, and find resources on our DEI page.
Head Start for Kent County is an AA/EEO/IRCA/ADAAA employer.
Hear it straight from our staff!
Why We Love Working for HS4KC!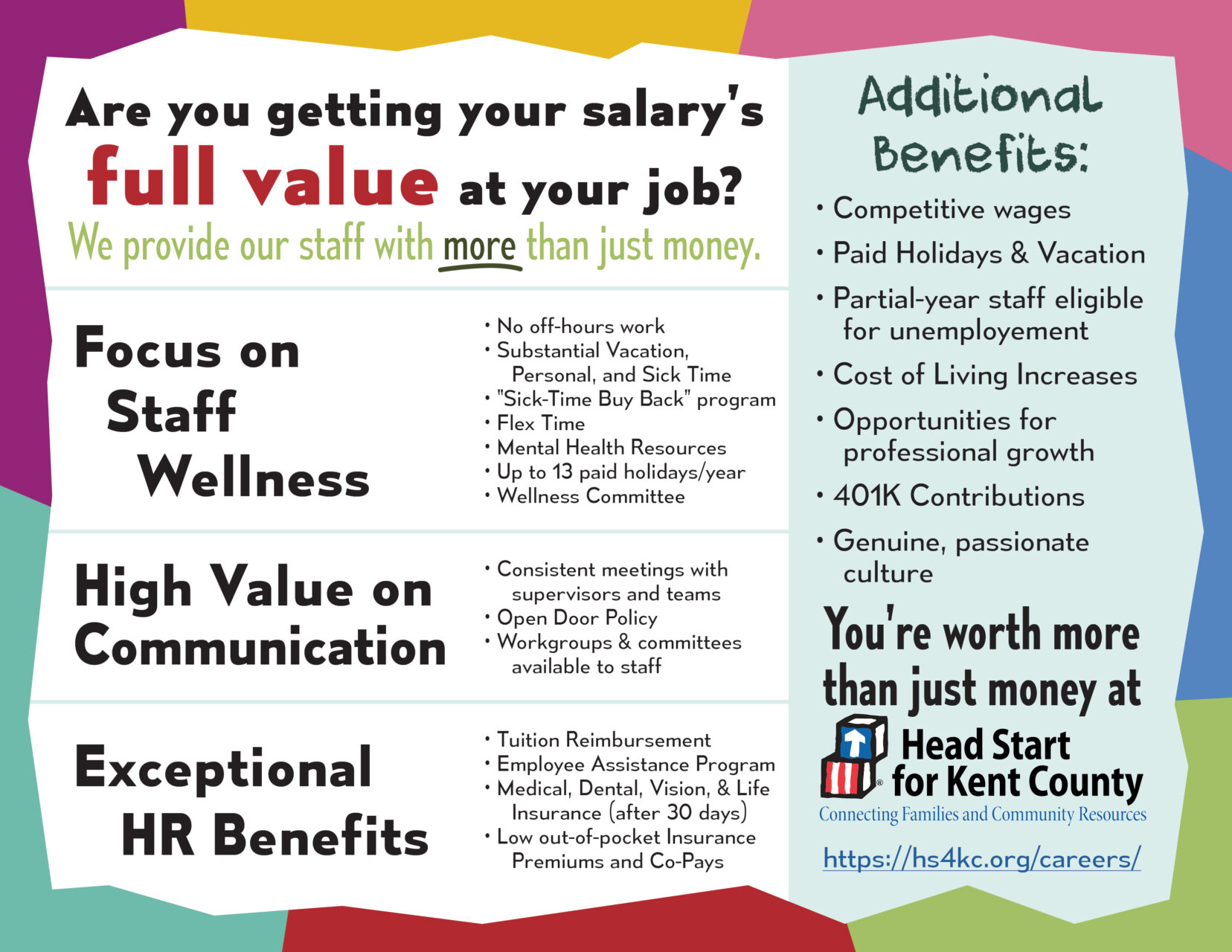 This is only an at-a-glance overview of our agency benefits! Want even more details?
Click the image above or on the button below for a comprehensive list of the benefits you can expect as a Head Start for Kent County employee!