Diversity, Equity, & Inclusion
Head Start for Kent County is committed to creating a space for children, families, and staff to feel involved, respected, and connected to each other and their culture.  Effective inclusive practices provide children with access to opportunities and support during the earliest and most influential stages of learning and growing.  Culturally responsive practices also enable children to be confident in who they are and what they aspire to be.  Head Start for Kent County prides itself on attracting a diverse talent pool of qualified candidates to support our children and families in the program.  A diverse faculty and student body coupled with an environment that promotes equity and inclusion of everyone's voice, is the heart of education. We are moving closer to our overarching goal: improving student learning outcomes one step at a time.
Head Start for Kent County's philosophy is that all staff feel valued, respected, and can value each other.  We strive to recruit a diverse population of qualified staff that reflects the community we serve. The Diversity, Equity, and Inclusion team continues to work to create a clear path towards improving diversity, equity, and inclusion.  We look forward to sharing with staff, families, and the community.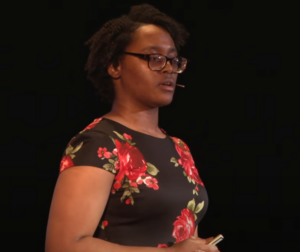 Video >> TEDxYouth featuring Whitney Grinnage-Cassidy
Read More »
HS4KC Board of Directors Commitment to Equity​
Head Start for Kent County is committed to ensuring every student has the right to equitable learning opportunities in a welcoming environment to achieve their full potential.

As an organization, we have a responsibility to advance equity, work to eliminate structural inequities, engage diverse voices in problem-solving, and embrace diversity and inclusion as strengths.  We are at our best when every member of the HS4KC community – children, parents, staff, community partners – feels respected, included and heard.