Plainfield Head Start is located in the Blue Ribbon School District, Northview Public Schools. At Plainfield Head Start we are a traditional year site and have seven full day classrooms in our 2 story building. There are four classrooms with 4-year-old children and three classrooms with 3-year-old children. Our teachers teach social and emotional skills to help children establish friendships and how to communicate with other children in the classroom and the adults at the site.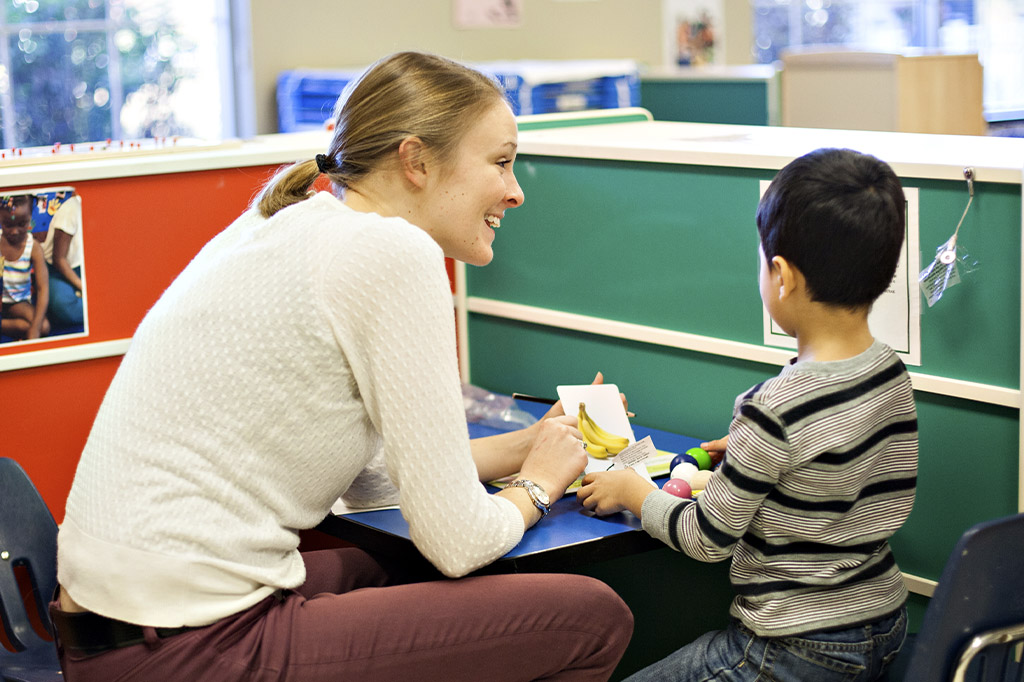 We believe each child learns in a different way.
The curriculum that the teachers use encourage children to explore and be a part of their learning. The curriculum provides hands on learning, learning through play, learning through singing songs, and much more.
We have two playgrounds with bike trails, bouncy balls, sensory table with sand, side walk chalk, and a climber. If it is not raining too hard we have rain coats and rain boots for the children to wear so they are still able to go outside and explore in the rain. If the children are not able to go outside and play, we have a large gym for the children to engage in gross motor play.
We also provide opportunities for parents to be involved in their child's learning. Each month we hold a Family Engagement event for families to attend. When attending the events, parents are able to be involved making educational materials they can take home and use with their child, learn more about their child's education, as well as exploring their child's classroom.
Hours of Operation
07:30 AM - 04:30 PM | Classroom Staff
07:30 AM - 05:00 PM | Office Staff
Full Day Hours
09:10 AM - 04:10 PM | Preschool
Supervisor
Jennifer Kassuba
Receptionist
Beth Loper-Maddox
Distance Learning Classrooms