Head Start for Kent County is excited to announce our recent wage increases for Associate Teachers and Lead Teachers!
Our teachers are such an integral part of what our agency does, and we believe it's important for their wages to reflect that.
Based on degree, years of experience, and position duration, our new Associate Teacher rates range between $16.90 – $19.54 per hour, and our Teachers $21.65 – $26.40 per hour. PLUS, earn an extra $500.00 bonus for signing on before August of 2023!
Wages are not the only way we celebrate our employees—we have a long list of Employee Perks that are sure to impress you!
If you are a teacher, you know another teacher, know a student who will become a teacher soon, or know someone considering a career change, check out our openings for Lead Teachers and Associate Teachers and share them out!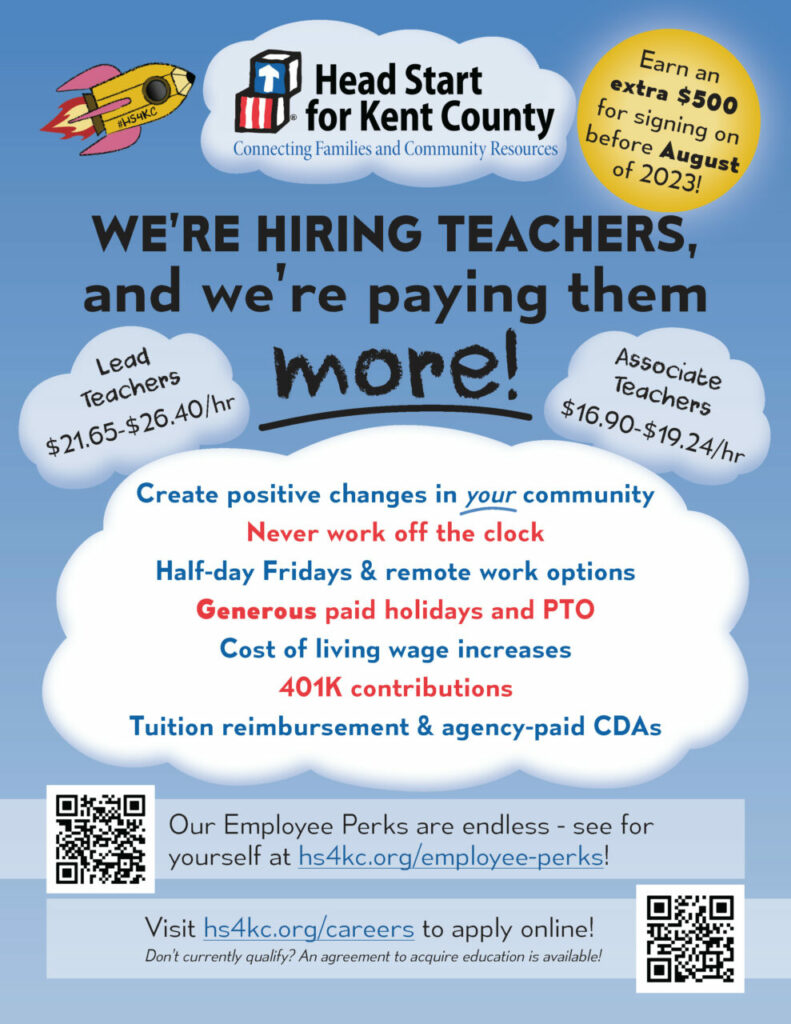 Download the flier and share it!
Teacher Pay Increase (Full color Version)
Teacher Pay Increase (Ink-saver Version)