Explore the MANY Perks of being an HS4KC Employee!

Tuition Reimbursement

Make a Difference

Excellent Insurance

Fridays Off

Staff Workgroups

Mentorship Program

Wellness Initiatives
You'll find a wide variety of reasons to work at Head Start for Kent County.
Sign on before January 2024 and receive a $500.00 incentive for joining our team!
(Not applicable to substitutes.)
Make a Lasting Difference
Make a Lasting Difference
Kids who get a good Early Childhood Education do better in school and are more likely to thrive as adults.
Source: SchoolTutoring.com
Actual Calculated Pay
What do you actually make when you take summer hours (or unemployment), holiday pay, and appreciation pay like our Sick Time Buy-Back incentive into account?
Student Loan Forgiveness​
Student Loan Forgiveness​
Did you know that you may be eligible to take advantage of the student loan forgiveness plan simply by being a member of the HS4KC team?
See a member of the HR team for more details.
Staff Appreciation
We want you to know how much we value our staff, so we have a variety of appreciation initiatives to show it.
More Details
Excellent Benefits
We have a great benefits package with low co-pays and lots of perks for staff.
More Details
A Healthy Workplace Culture
A Healthy Workplace Culture
We know that our staff are our greatest asset, so we take care of you so you can take care of our families. We are committed to providing a healthy workplace culture.
More Details
Staff Wellness
We want you to be well working here, physically, mentally, and emotionally, so we put our policies where our priorities are.
More Details
Training & Support
We strive to ensure that our new staff get proper training and that all staff are provided with the training and education to move forward in their career.
More Details
Sick-Time Buy Back (STBB)
At least twice per year, employees may be able to sell up to 40 hours of unused sick time at a double rate, thus potentially earning an additional 160 hours (1 month) of pay for the year.
As part of a comprehensive compensation plan, HS4KC tries to  annually recognize returning employees to a new academic year. The award is typically 1-3% of gross pay and is paid out at in the last quarter of the calendar year.
As part of a comprehensive compensation plan, HS4KC wishes to recognize the contributions made by our employees through their years of service with our agency. As of September 2021, the payment levels are based on the following years of service increments:
5 years = $50.00
10 years = $100.00
15 years = $150.00
20 years = $200.00
25 years = $250.00
30 years = $500.00
As part of a comprehensive compensation plan, HS4KC wishes to recognize employees who have not missed any unscheduled time from their job during the year. Award levels and amounts are based on year increments:
1 year = $100.00
2 years = $200.00
3 years = $300.00
4 years = $400.00
5+ years = $500.00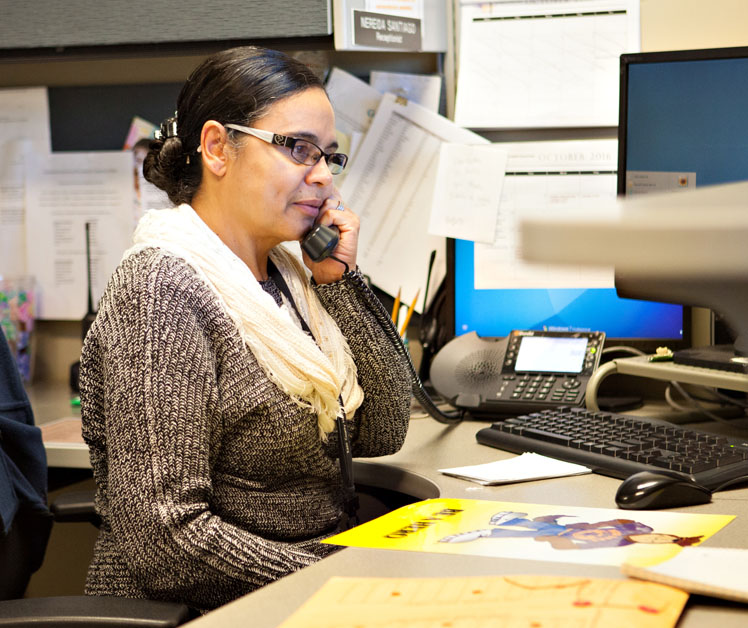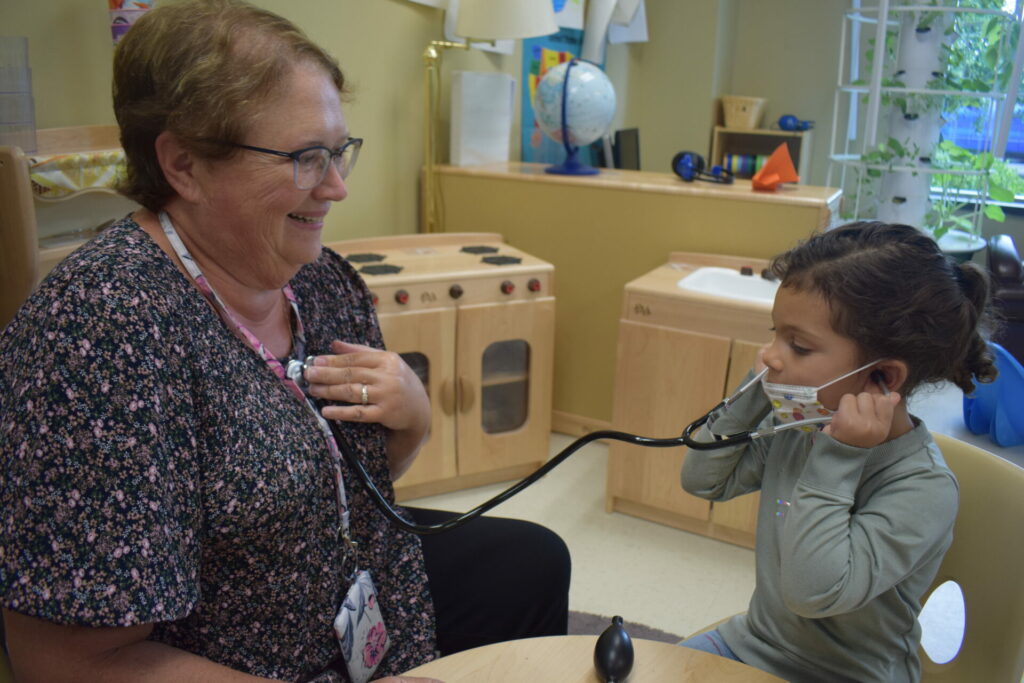 Outstanding Benefits Package
Available after 30 days of employment
Ability to ensure eligible family members
$1,000 single deductible; $2,000 family deductible
Low prescription copays
Up to 78% Employer-paid premium
Coverage provided through a Priority Health HMO Plan
Ability to ensure eligible family members
$2,500 benefit maximum per person per calendar year
Diagnostic, preventative, and basic services covered 100%
Up to 78% Employer-paid premium
Coverage provided through Principal
Ability to ensure eligible family members
Up to 78% Employer-paid premiums
Low monthly cost
Coverage provided through Principal (VSP)
All eligible employees covered by a $50,000 policy
Ability to purchase additional life insurance up to $200,000
Ability to purchase life insurance for spouse and children
Coverage provided through Principal
Critical Illness Insurance
Employees are able to purchase insurance to cover serious illnesses such as cancer, heart attack, major organ failure, stroke, etc.

May choose benefits up to $100,000

Insurance may be purchased for spouses, up to $50,000
Children automatically covered for 25% of employee benefit amount
Coverage provided through Principal
Employees are able to purchase insurance to cover accidents that may result in medical injuries such as burns, concussions, coma, fracture, etc.
Payable benefits up to $15,000
Coverage provided through Principal
Short-Term Disability (STD)
Provided at no cost to eligible full-time employees
66% of your base weekly wages up to $500 per week
Benefits are payable up to 26 weeks
Coverage provided through Principal
Employees have the ability to put money away on a pre-tax basis to pay for incurred medical, dental, vision, and/or dependent care expense through flexible spending accounts (FSA)
FSA's are offered through a Section 125 (cafeteria) plan
We offer two different types of FSA's:

Medical FSA
Dependent Care FSA

Employees contribute money via 18 payroll deductions
Magellan Employee Assistance Program (EAP)
Premier-level Employee Assistance Program (EAP) offering the following benefits to all staff:
Counseling
Coaching
Online learning programs
Smoking cessation assistance
Legal, Financial, and ID Theft assistance
Member website

Resources for childcare, elder care, discounts, and more
A Healthy Workplace Culture
Our Core Values guide what we do at HS4KC and how.
Integrity
Competence
Professionalism
Humanitarianism
Commitment
Respectfulness
Our work environment is one of mutual trust, respect, and dignity for every employee
We realize that our staff are our greatest asset
Our workplace is brimming with cross-cultural awareness, with honest and tactful communication
As an HS4KC team member, you are encouraged to share your thoughts and feedbacks with your supervisor, and should your concerns not be handled satisfactorily, you are encouraged to approach a member of our HR department, or any other member of the HS4KC leadership team
We want to hear from you, even if the feedback provided may be difficult to hear, and we pride ourselves in our open environment
Should you not feel comfortable approaching someone in person, you are encouraged to reach out to them via phone or email, whichever communication method you are most comfortable with
Small Group Workgroups and Committees
Our staff have the opportunity to join focus groups with the goal of shaping our program delivery, policy, and approach. Staff are encouraged to sign up for the focus groups and to share their feedback and ideas.  These opportunities are offered throughout the year.
Some of our focus groups include:
Curriculum
Safety Committee
Time & Attendance Policy
Professional Development
Diversity, Equity, and Inclusion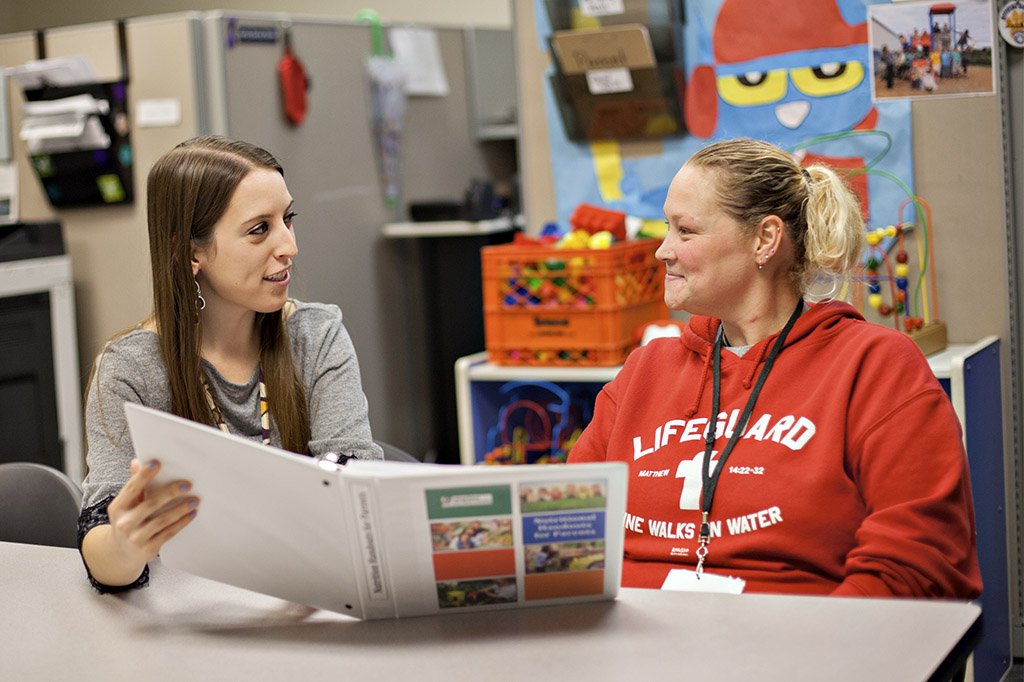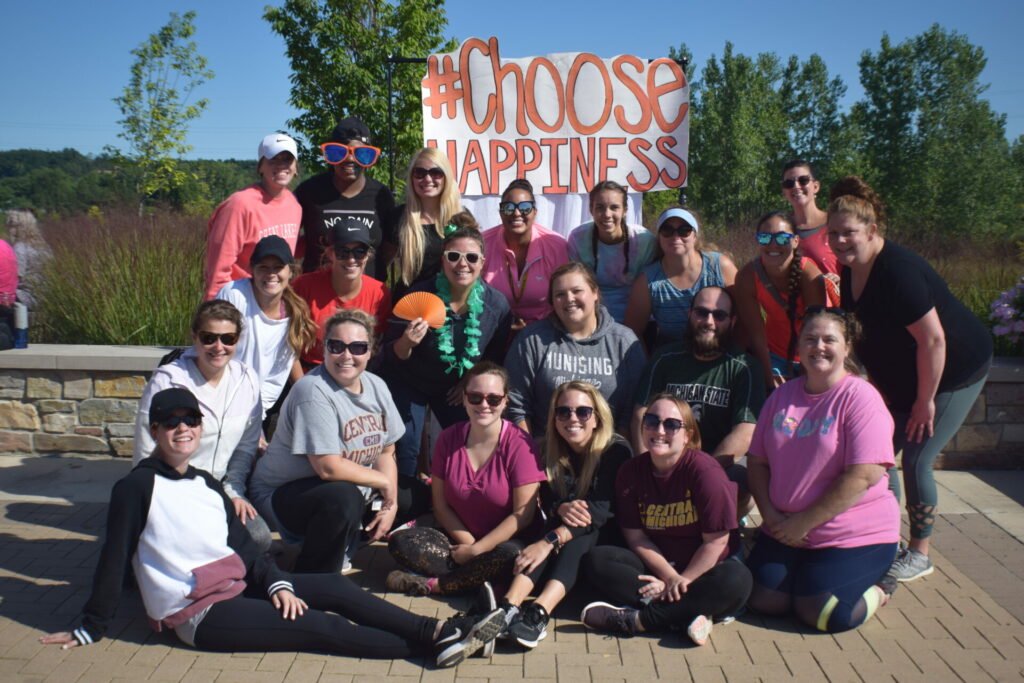 HS4KC is invested in the holistic wellness of our staff, and our Wellness Committee meets on a regular basis to discuss the ways we can support the wellness of our staff. Some of our programs are:
"Hold it for the Holidays"– healthy weight management program
All Employee Wellness Event – Meeting scheduled for all staff on a Friday during late Summer/early Fall where we encourage staff to play outdoor games, exercise, and spend time with their coworkers
"Orange Frog Workshops" – Training provided to all staff on how to choose happiness and positivity in life
Jeans stickers – Staff are able to purchase stickers, which allow them to wear jeans once a week on a day other than Friday
Wellness challenges – Various activities throughout the year focused on promoting healthy habits
Financial wellness – Helping staff by providing various PD and resources
All staff are encouraged to wear casual clothing on Fridays
Half-Day Fridays (Program year)
During the program year, all staff are scheduled to work a half day every Friday, which we believe lends itself to a great work/life balance!
9 – 9.5 hrs M-Th

Position-dependent
Breaks not included

4 hrs Fri
Staff employed over the summer are scheduled with four ten‑hour days and get nice three‑day summer weekends!
Summer Unemployment Benefits
Our employees are eligible to collect unemployment pay during their summer break, which amounts up to $362 per week (as of September 2021)
Employee Referral Incentive
HS4KC is dedicated to hiring the best candidate for each position, and historically employee referrals have been an opportunity to recruit highly-qualified candidates and long-lasting employees.
If one of the qualified referrals is interviewed for a position, the employee will be rewarded with movie tickets.  Should that referral get hired, the employee will receive cash rewards as decided on an annual basis.
If the agency is closed due to inclement weather, employees have the ability to work from home on that day
Employees are expected to work 5 hours from home and would receive their full day's pay
Should the employee choose not to work on that day, they have the ability to utilize their PTO for that day
Up to 13 paid holidays for full-time staff

10 paid holidays for 9-month staff
11 paid holidays for 10.5-month staff

Staff are eligible for holiday pay immediately upon hire
Comprehensive orientation and onboarding process
All new employees attend a week-long orientation in which they learn about our agency, our culture, and our expectations before they begin their work
The orientation week consists of meetings, classroom learning, and job-shadowing, thus allowing our staff to learn from a variety of learning styles
Depending on positions, additional onboarding plans in place which outline the onboarding plan for the first 90 days of employment
Professional Development (PD) opportunities
Ongoing PD opportunities provided during the program year
Content based on the staff feedback collected during the Performance Appraisal process
In addition to the regularly scheduled PD activities, our staff are able to access other "on-demand" PD activities during the year
We want to encourage our staff to continue their education in order to achieve increased responsibility and growth in their careers. Our Tuition Reimbursement policy allows staff to apply for tuition assistance, and if approved, HS4KC will pay for unreimbursed tuition and book expenses as follows:
Associate Degree
$1,000 per semester to a maximum of $2,000 per year
Bachelor Degree
$1,500 per semester to a maximum of $3,000 per year
Master Degree
$2,000 per semester to a maximum of $4,000 per year
Coaching Support (ELCS & ECBS)
Individual new hire onboarding support for classroom staff
Monitoring and support with classroom documentation
Individual classroom support plans
Classroom environmental checklists and coaching support to maintain a high quality learning environment
Curriculum fidelity observations and coaching to ensure strong fidelity
CLASS observations and coaching to support optimal adult-child interactions
Formal practice-based coaching model used to help implement research-based effective teaching practices
Fall classroom visits by Behavior Specialists to support behavior guidance and classroom resources
Specials needs resource and referral support
Advancement/promotion opportunities
All job openings are posted internally, and our staff are encouraged to apply for promotional opportunities.
We encourage staff to pay attention to any job opening announcements and to apply for any position for which they are qualified and are interested in.
Research shows that mentorship programs provide a more engaged workforce, job satisfaction, and inclusion of traditionally marginalized employees. This mentorship program is designed to work for all individuals to identify steps that they can take to pursue advancement opportunities.
This program is available to staff who identified an interested in advancement at HS4KC on their annual performance appraisal or through our Employee Portal, and who have not had significant performance counseling.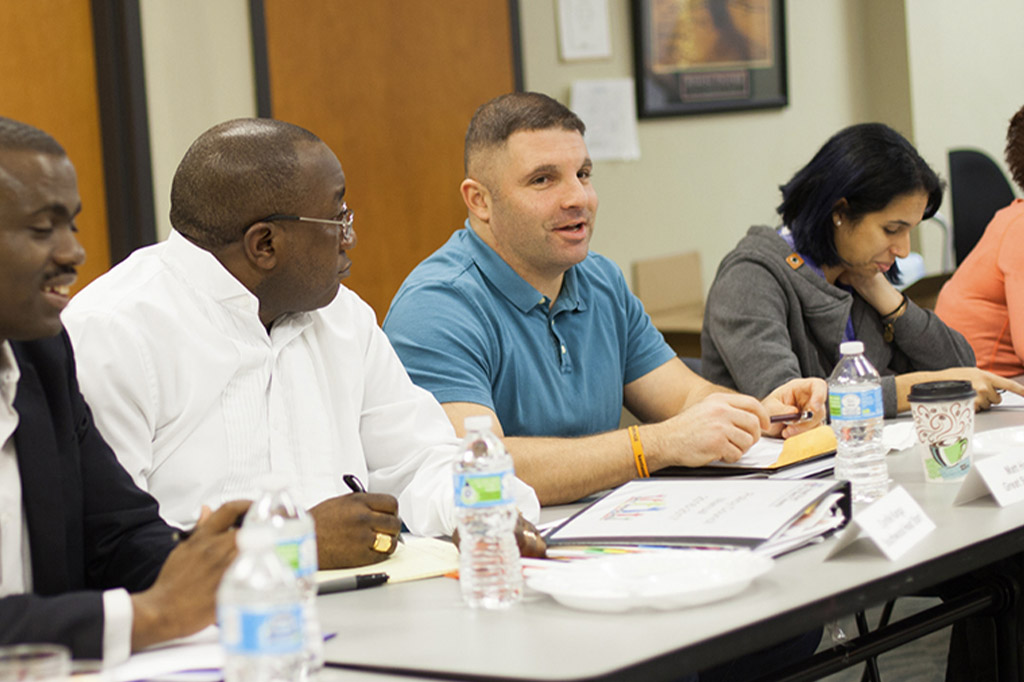 Don't wait another minute!