Cultural Competency
& Outreach
We believe the key to becoming more culturally competent is to
respect
the ways others live in and organize the world, and show a willingness to learn from them.
We believe the key to inclusion is beyond welcoming every culture – it's a matter of ensuring every individual feels a
true sense of belonging.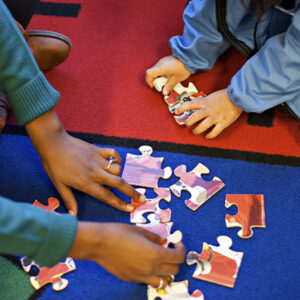 This document has a selection of articles, videos, and other helpful resources to inform yourself and your family about Cultural Competency & Inclusion; updated regularly!
Threads of Cultural Competency & Inclusion
How do we use threads & fabric to represent CCI at HS4KC?
HS4KC Board of Directors Commitment to Equity
Threads and fabric are a great way to represent how and why each part of cultural competency works together as part of a greater whole.
Fabric is made of many threads, and the more threads there are, the stronger the fabric is.

Fully weaving CCI into everything we do makes the entire 'fabric' of what we do more durable. Using a single thread to connect two fabrics is not sustainable long term.

Multiple colors woven together can create beautiful patterns.

There is beauty in diversity & inclusion.

If one thread comes loose, the entire fabric can unravel.

Each effort ('thread') supports the others and are stronger together.
Head Start for Kent County is committed to ensuring every student has the right to equitable learning opportunities in a welcoming environment to achieve their full potential.
As an organization, we have a responsibility to advance equity, work to eliminate structural inequities, engage diverse voices in problem-solving, and embrace diversity and inclusion as strengths.  We are at our best when every member of the HS4KC community – children, parents, staff, community partners – feels respected, included and heard.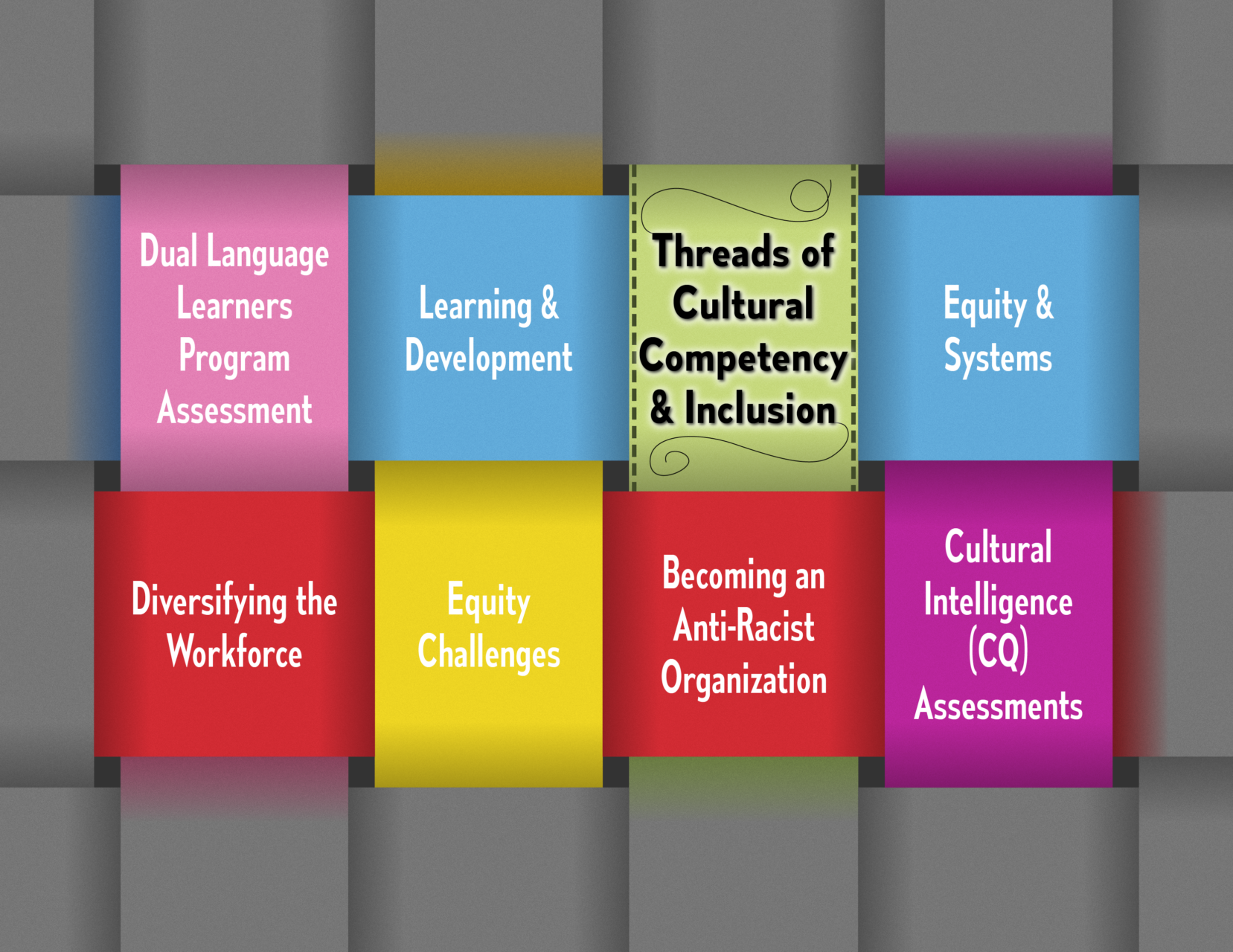 Click the terms below to
read their descriptions
Cultural Intelligence (CQ) Assessments
We will conduct assessments provided by the Cultural Intelligence Center to measure individual CQ (the capability to function and relate effectively in culturally diverse situations).
We are completing 21 day equity challenges individually and collectively to further our understanding and build more effective social justice habits, particularly around the issues of race, power, privilege, and leadership.
Dual Language Learners Program Assessment (DLLPA)
DLLPA assists our program in assessing our management systems and services to ensure the full and effective participation of children who are Dual Language Learners (DLL) and their families.
Becoming an Anti-Racist Organization
We are naming and addressing characteristics of white supremacy/dominant culture that unconsciously show up as norms and standards within our organization, to help us truly welcome and become a multicultural organization.
We understand that Cultural Competency and Inclusion (CCI) is a journey and we are all in unique places within the continuum of CCI. We are continuously evaluating where we are as an agency to ensure we provide meaningful learning and development opportunities.
Diversifying the Workforce
We constantly strive to hire quality, diverse talent that reflect the children, families, and community we serve.
Focusing on equity within systems of change. Reviewing our practices and procedures through an equity lens.
Strategic Outreach
Committee
Our Strategic Outreach Committee is specifically dedicated to effectively deliver consistent messages to both key audiences and partners and determine the best ways to reach out to and interact with our community.